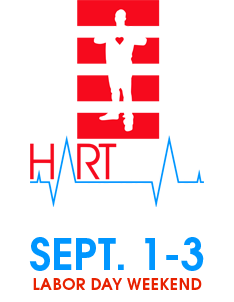 LAS VEGAS (July 17, 2017) – Kevin Hart and Hartbeat Productions announce the return of HartBeat Weekend at The Cosmopolitan of Las Vegas with headliners Dave Chappelle and Usher. The fourth annual weekend event will span Sept. 1 – 3, 2017 and feature the best in music and comedy.
R&B superstar Usher kicks off Friday night with an explosive concert at The Chelsea inside The Cosmopolitan followed by Kevin Hart & Friends comedy set on Saturday night. Sunday will feature a can't-miss show as Kevin Hart brings legend Dave Chapelle to the HartBeat stage, creating what is sure to be one of the most iconic nights in comedy history.
"I can't wait for HartBeat Weekend 2017. Every year gets better and better," remarked Hart.
A portion of the weekend's proceeds will support Kevin Hart Charities benefitting BrittiCares International. Britticares is a 501 (c)(3) nonprofit organization committed to finding new and better ways to improve the quality of life for children who have been diagnosed with cancer. Hart has worked with the BrittiCares organization over the years including designing custom dream-like bedrooms specific to each child's wish.
"We're thrilled to be working with Kevin Hart and Hartbeat Weekend again, it has meant so much to us, the children and families that have been helped over the years." stated Shirelle Henderson, Founder of Britticares International.

If there's one thing Kevin Hart can do, it's sell shoes.  If there's one thing Kevin Hart can do better than sell shoes, it's explode into one of the foremost comedians and entertainers in the industry today.
Kevin's work ethic translates into big numbers as well for studios, as his movies for Screen Gems alone have now grossed a quarter of a billion dollars worldwide with budgets of under $75 million. Proving this is no fluke, Hart's determination and success is simply a roll-over from a banner 2013 and '14 where he starred in Grudge Match for Warner Brothers, opposite Sylvester Stallone and Robert DeNiro, About Last Night, the Chris Rock directed Top Five and Think Like a Man Too, the sequel to its enormously successful predecessor, for Screen Gems. Kevin also released a feature version of his comedy show Let Me Explain.
Hart began his career sizing men and women for footwear, when a chance, electrifying performance at amateur night in a Philadelphia comedy club changed his life. Kevin quit his shoe salesman job and began performing full time at such venues as The Boston Comedy Club, Caroline's, Stand-Up NY, The Laugh Factory, and The Comedy Store in Los Angeles. However, it was his first appearance at the "Montreal Just for Laughs Comedy Festival" that led Kevin into roles in feature films such as Paper Soldiers, Scary Movie 3, and Along Came Polly opposite Ben Stiller and Jennifer Aniston.
Hart's previous film credits include Little Fockers with Robert DeNiro and Ben Stiller, Death at a Funeral, Fool's Gold and The 40 Year Old Virgin.
In 2009, Hart's one-hour Comedy Central special I'm A Grown Little Man became one of the highest rated specials for the network, and in 2010, Hart's DVD Seriously…Funny was one of the fastest selling DVDs, going triple Platinum, aided by and the Comedy Central special of the same name, which was the highest rated comedy special of 2010.
Hart's other television credits include, hosting BET's classic stand-up comedy series Comic View: One Mic Stand, ABC's The Big House, which he also executive produced and wrote, and recurring roles on Love, Inc, Barbershop, and Undeclared.
With his passion for stand-up and entertainment, Hart continues to tour the country to sold-out audiences.
Hart currently lives in Los Angeles with his family.
Dave Chappelle is a comedian, actor, and producer who's brash, clever, in-your-face brand of humor has made him one of the most respected entertainers of his generation. The panoramic monologue he delivered during his debut on Saturday Night Live was the highest rated SNL in three years. In March 2017, Chappelle returned to television via streaming giant Netflix with two highly-anticipated specials, The Art of Spin, and Deep in the Heart of Texas, filmed in Los Angeles, CA and Austin, TX respectively. This August, legendary comedian Dave Chappelle returns to New York City's historic Radio City Music Hall, performing throughout the month as part of his LIVE FROM RADIO CITY Residency. Special guest artists throughout the run include The Roots, Chris Rock, Erykah Badu, Trevor Noah, Childish Gambino, and Ali Wong.
Comedy Central ranks Chappelle as Number 43 of the "100 Greatest Stand-Ups of All Time." Esquire Magazine has called him "the comic genius of America," and he was featured on the cover of GQ Magazine's Man of the Year issue in 2015. In April 2017, he graced the cover of The New York Times' T-Magazine.
8-time Grammy-Award winner Usher joins the wildly popular weekend with a concert at The Chelsea a 40,000-square-foot concert and event venue featuring remnant brick tiling, an eclectic collection of stage production props, a vintage lobby bar, private VIP gallery boxes and a memorable grand staircase complete with a dramatic chandelier. Usher has been ranked by the Recording Industry Assn. of America as one of the best-selling artists in American music history, having sold over 65 million albums worldwide. He has won numerous awards including 8 Grammy Awards and was named the #1 Hot 100 artist of the 2000s decade. Billboard named him the second most successful artist of the 2000s decade, with his career-propelling 2004 album "Confessions" being ranked as the top solo album of the 2000s decade. Usher has attained nine Hot 100 #1 hits (all as a lead artist) and 18 Hot 100 top-10 singles.
2016 proved to be a big year for Usher not only in Music but also in Film and his philanthropic endeavors. Musically, Usher released his much anticipated 8th studio album entitled "Hard II Love" which has already spawned his 15th N #1 single with the song "No Limit".
DVSN is an alternative R&B act based out of Toronto, consisting of producer Nineteen85 & singer Daniel Daley.
Their debut album, Sept 5th, was released in March 2016 on Drake's label OVO Sound.
"DVSN specializes in narcotic slow jams that feature sexually frank lyrics delivered with intentional lapses in enunciation, often in falsetto." – Andy Kellman

HartBeat Weekend Concert with Usher Hosted by Kevin Hart
The Chelsea at The Cosmopolitan of Las Vegas 
Doors Open at 
8 pm |

Showtime: 9pm


Tickets: GA prices starting at $49
Percentage of Proceeds to Kevin Hart Charities benefitting BrittiCares
Open to all ages. Guests must be 21+ to reserve a cabana.
HartBeat Weekend Kevin Hart & Friends Comedy Show
The Chelsea at The Cosmopolitan of Las Vegas
Show 1 at 7 p.m.; Doors open at 6 p.m.
Show 2 at 10:30 p.m.; Doors open at 9:30 p.m.
GA and reserved prices starting at $49
Guests must be 18+ to attend
Hosted by Hart, HartBeat Weekend features comedic, stand-up performances of Kevin Hart & Friends inside The Chelsea. The evening will showcase stand-up acts by Hart's uproarious comedian comrades.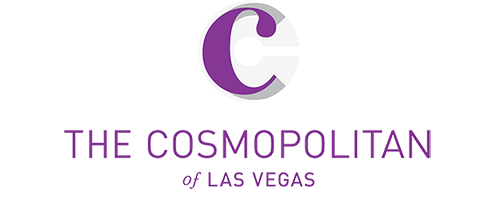 The Cosmopolitan of Las Vegas is a luxury casino and resort offering a decidedly different perspective from its commitment to integrating art into every experience to the world renowned Restaurant Collection and distinct entertainment venues. Located at the heart of The Strip, its unique vertical multi-tower design offers spectacular views of the vibrant city. The 3,026-room resort features oversized residential-style living spaces with expansive, one-of-a-kind private terraces. Luxurious amenities include a 100,000-square-foot-casino with the newly-added Race & Sports Book Powered by CG Technology and expanded high stakes gaming area, The Talon Club; Sahra Spa & Hammam and Violet Hour | Hair | Nails | Beauty; three unique pool experiences; Marquee Nightclub & Dayclub, a multi-level integrated indoor and outdoor nightclub; an intriguing mix of bars and lounges including The Chandelier, an iconic multi-level bar experience; 150,000 square feet of state-of-the-art convention and meeting space; 40,000-square-foot performance and event venue The Chelsea; and a modern supper club with live music and entertainment at Rose. Rabbit. Lie. An eclectic line-up of retailers include: AllSaints, CRSVR Sneaker Boutique, DNA2050, Jason of Beverly Hills, Molly Brown's Swimwear, Retrospecs & Co, Skins 62 Cosmetics and STITCHED. Signature restaurants include: Beauty & Essex from Chef Chris Santos and TAO Group; Blue Ribbon by restaurateurs Bruce and Eric Bromberg; acclaimed Los Angeles eatery Eggslut by Chef Alvin Cailan; Estiatorio Milos, by international restaurateur Costas Spiliadis; Holsteins from Block 16 Hospitality; Jaleo and China Poblano restaurants by acclaimed Chef José Andrés; bakery concept Milk Bar from Chef Christina Tosi; Momofuku Las Vegas by renowned chef David Chang; Scarpetta by award-winning Chef Scott Conant; popular steakhouse STK from The ONE Group; contemporary Japanese cuisine from Chef Rainer Becker at zuma; cold-pressed local juicery The Juice Standard; bustling culinary food hall Wicked Spoon; all-day dining concept The Henry; and Starbucks, which includes a one-of-a-kind art installation.